Below is a drone shot showing our 3 vacation rentals.  Windmill Cottage is at the left, Lavender Cottage is in the middle, and the The Farmhouse is at the right.
Here are some more Drone Shots of the property.
Our 20 acre ranch is located just off of Ballard Canyon Road in the heart of the Santa Ynez Valley Wine Country.  The image below shows our property which is about 1/2 mile West of Rusack Vineyards.  To reach the ranch, just turn on our road, Canyon Ridge Road just south of Rusack, and drive until the road dead ends into our gate and driveway.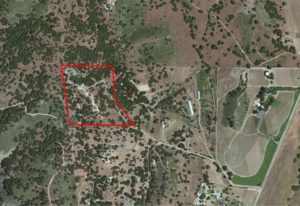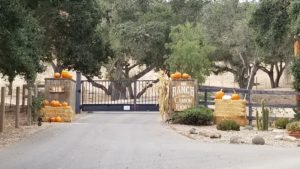 The Ranch at Canyon Ridge now has its own personal weather station!  To check the temperature, wind conditions, and other sensors, check out our station KCASOLVA25 on the Weather Underground site!